Yayoi Kusama's "Cosmic Nature" exhibition opened at the NY Botanical Garden.
Kusama's famous psychedelic floral patterns covered 250 acres of land.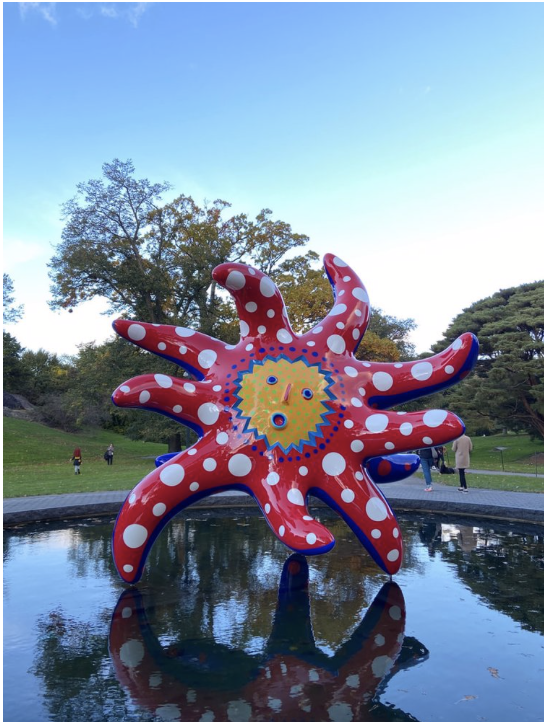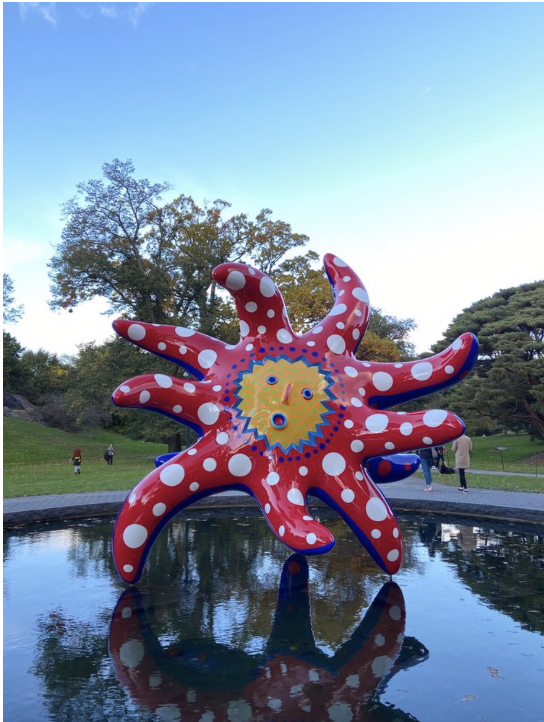 Over the course of her nearly 70-year long career, Kusama has become one of the most acclaimed artists in the world.
She moved to New York in 1957, and it wasn't long before she became known for her shock performances and innovative installation works. After returning to Japan, Kusama lived in a mental hospital in Tokyo herself.
Underlying Kusama's work is a deep love for humanity. Throughout her work, she repeatedly asserts and emphasizes this point of view visually and sometimes by making the viewer a participant.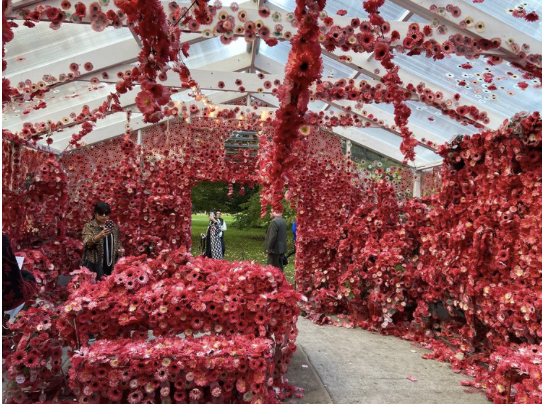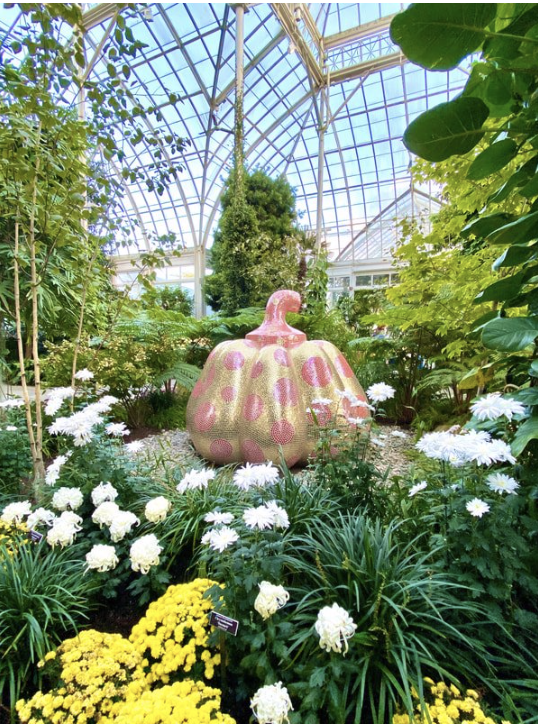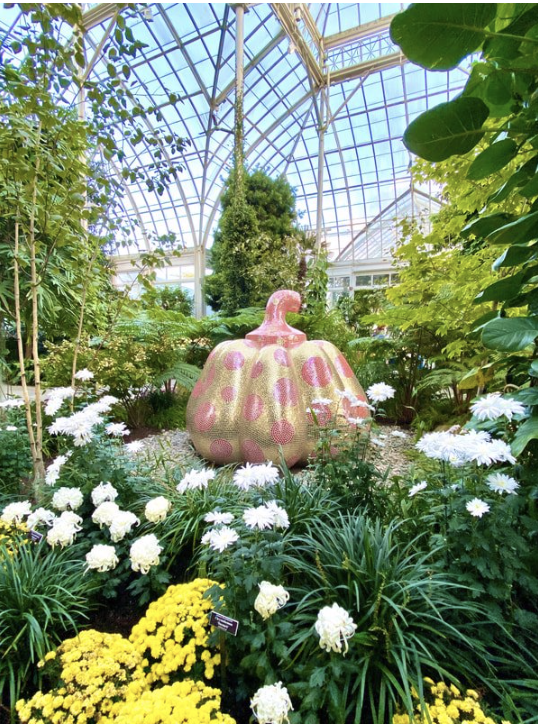 It is all the more significant that Kusama, the son of a wealthy seed dealer, shows his work in a context similar to the one in which he grew up.