How should we adapt to the world after the Corona disaster? In his solo exhibition "Social Muscle Rehabilitation," currently on view at Artists Space, Arakawa attempts to find a solution to such a question that no one can answer.
---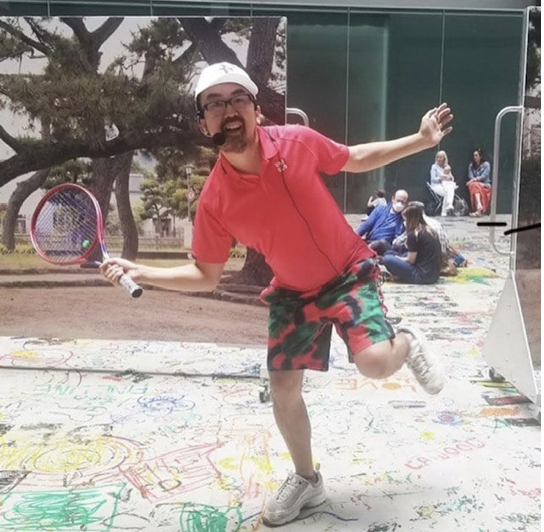 Not only did he go to the trouble of bringing the restaurant's exterior temporary shed, which has become a familiar sight at the Corona Disaster, indoors, but the artist himself unveiled karaoke at the opening reception while wearing a mask on his bare face.
The exhibition-related program took place on October 16, Naomi Osaka's 24th birthday. Arakawa invited a group of seven people, all strangers with varying degrees of tennis experience, to celebrate the birthday with a mischievous tennis performance to honor Osaka, a tennis star, for mentioning mental health and taking action.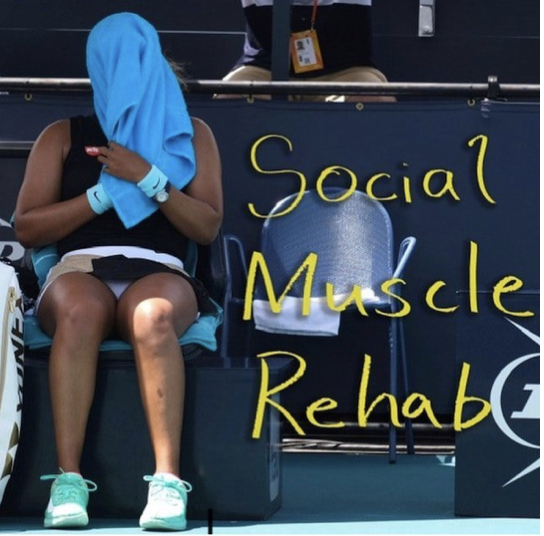 The exhibition is a humorous and suggestive look at the possibilities for a brighter future by Arakawa, one of the most active Japanese artists in the world.