Whole Foods is one of the most popular organic and natural supermarkets in the United States.
We have previously introduced GOTHAM GREENS on its rooftop, and this time we would like to follow up on that by introducing the beauty section.

---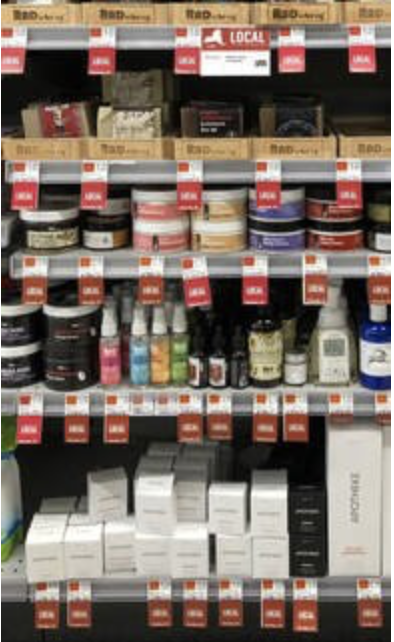 The first thing I noticed when I went to the sales floor was the "LOCAL" tag affixed under the price tag.
Whole Foods, with its organic and natural products, has set its own standards for organic products. It is a well-known fact that all beauty products sold at Whole Foods have passed their standards, but what is this "LOCAL" tag?
In this issue, we would like to focus on this local product.
Whole Foods encourages local production for local consumption, and its foods and sundries are labeled with the LOCAL tag.
Whole Foods also supports local brands and companies, making a significant contribution to the local community.
Here, then, are some of the local products sold at the Whole Foods in Brooklyn that I visited.
First up, here's Bodhi Organics. It says, "Created by a chemist who developed a product to support education in developing countries and a patient with eczema." It goes on to say. The producer shares the problem by telling the background of the product, and the consumer can feel that he or she is contributing to society by using the product.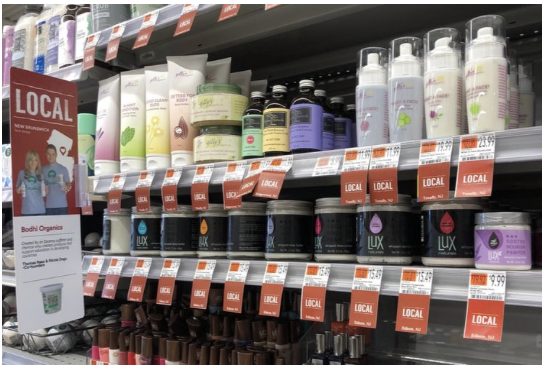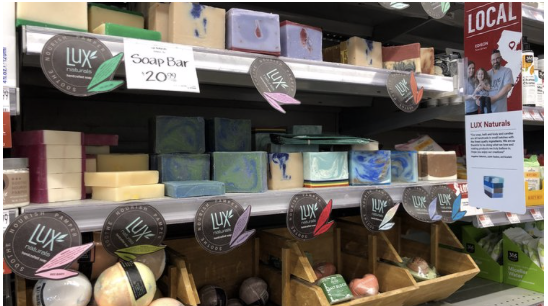 Next, Lux Naturals.
"All of our soaps, baths, bodies, and candles are handmade in small batches with the highest quality ingredients. We are so grateful to be doing what we love and making products we truly believe in. We hope you enjoy our products." And there it is. It also conveys the producer's commitment to the materials, as well as the personality of the producer, which is sure to inspire the desire to purchase.
Also, although a bit off topic from local products, Whole Foods sells soap exclusively at Whole Foods.
It is Good Soap Alaffia Bulk Soap.
It is made with fair trade unrefined shea butter and virgin coconut oil.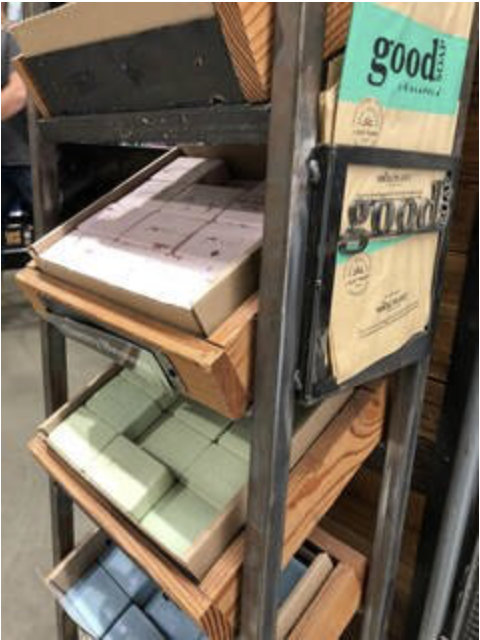 Whole Foods is located throughout the United States, but products with local tags vary from store to store.
It may be interesting to visit different stores and look for local products.
Choosing local means choosing local.
As long as we feel that we are living in the region, this choice may be a natural and natural obligation.