PLEIN SOL is a New York-based fashion brand launched in 2018 by Korean designer Andy kim.
After graduating from the Fashion Institute of Technology (FIT), Andy spent several years working for American casual brands J Crew and Guess before finally launching his own brand.
How did he come up with the clothes he makes? And what are his thoughts behind his creations?
I interviewed him this time to explore them.
---
Q1: When and why did you start designing clothes?
I guess since I was 23 years old. After majoring in economics at a university in Korea, I worked as an intern at a bank, where one day my boss complimented me on my clothes. I got interested in clothes and decided to study fabrics and design at the Fashion Institute of Technology (FIT).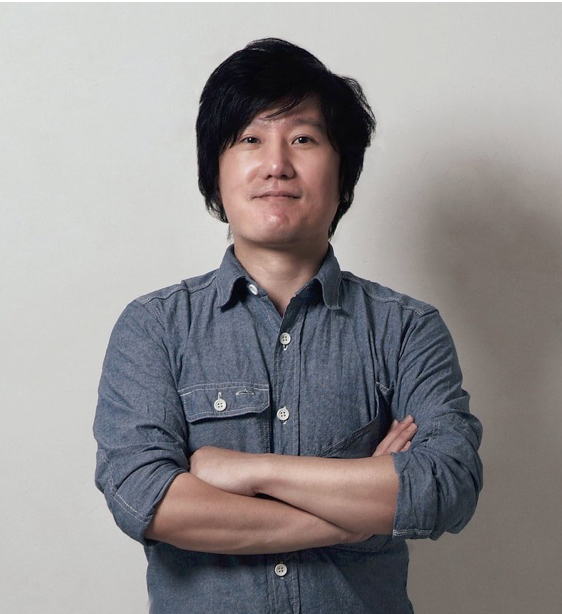 Q2: What is the brand concept?
"PLEIN SOL" is influenced by vintage French work clothes. It is based on traditional American casual wear, but with unique features.
I want to focus on a slice of everyday life by expressing the details of the garment.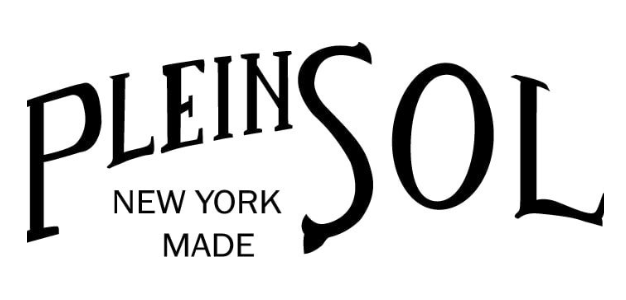 Q3. what do you emphasize when making clothes?
Fabrics: At FIT, we spent a lot of time and effort looking for the best quality fabrics.
We have actually used Japanese denim and Italian wool.
Q4: What kind of clothes do you make?
I make jackets, shirts, and men's aprons.
We have had a great response from professionals such as architects, animators, and photographers.
Recently, I have also started making women's jackets and dresses.
Q5: What items do you recommend?
Raw denim jacket. This is an icon of PLEIN SOL.
The more you wear it, the stiffer and stiffer the denim fabric becomes, the more it conforms to your curves, and the more you can enjoy the gradual change in color.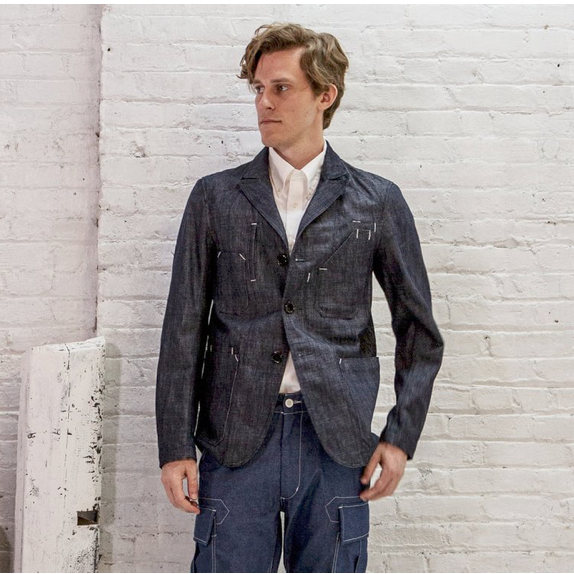 Q6: What are you doing about sustainability?
Of course. We use sustainable fabrics and organic components in our women's clothing.
Q7: What are your future goals?
I would like to collaborate with more people in various fields in the future.
Recently, we have decided to collaborate with a kimono store in Kyoto in January 2022, and I am really looking forward to it and feel very happy about it!
Q8: What do you want to convey through your clothes?
The name "Plein Sol" comes from the 1960 French movie "Full of Sunshine".
The protagonist, who is of low status, is always envious of his confident and rich friend, and sneaks into his friend's dress room to try on his clothes without his permission.
I think that's what clothes are for. I want people to wear clothes that make them who they want to be, not clothes that fit them.
I always want to design clothes for people who are curious and not afraid to change.
I'm always looking for a chance to change someone's wardrobe and their life.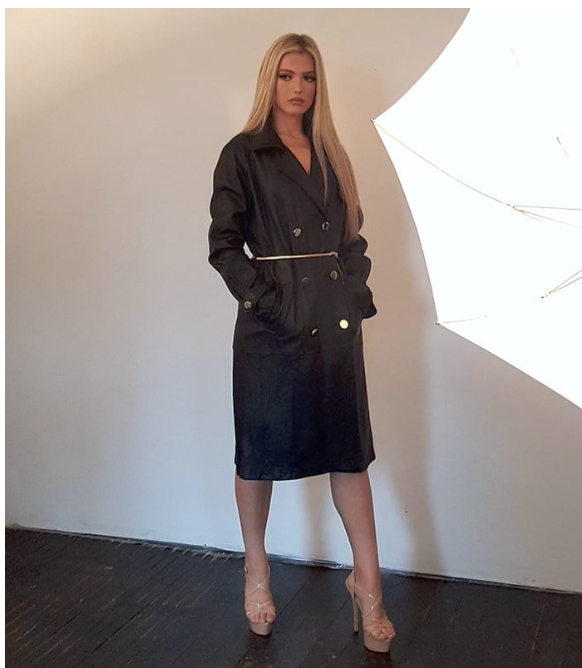 ---
When we choose clothes, we tend to choose from the perspective of "which clothes look good on me.
However, through this interview, I realized that choosing clothes may be synonymous with creating one's future self.