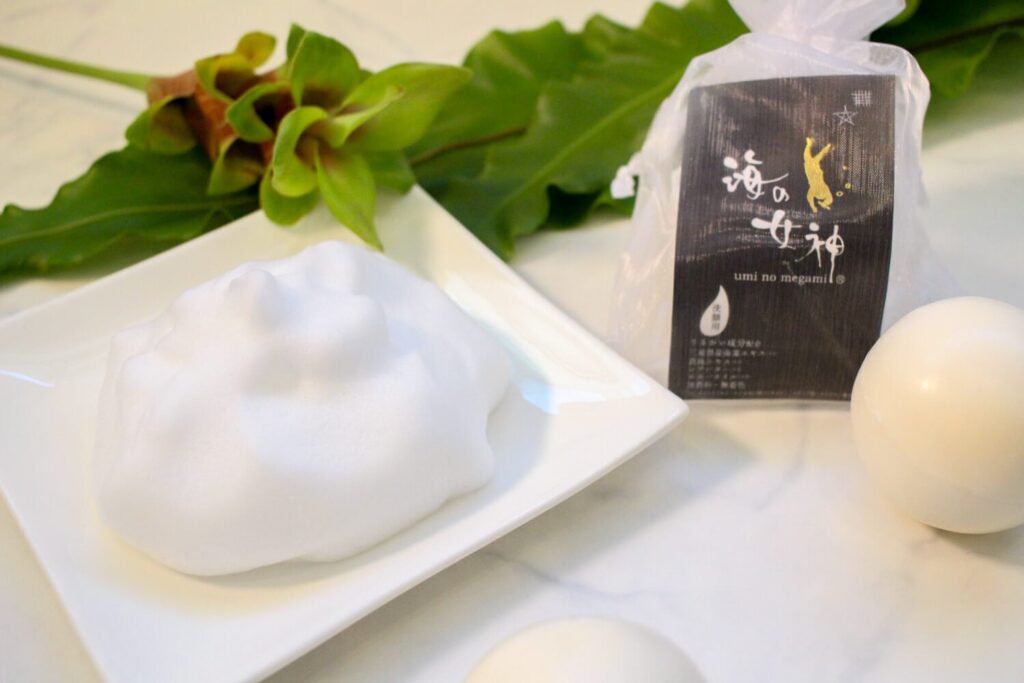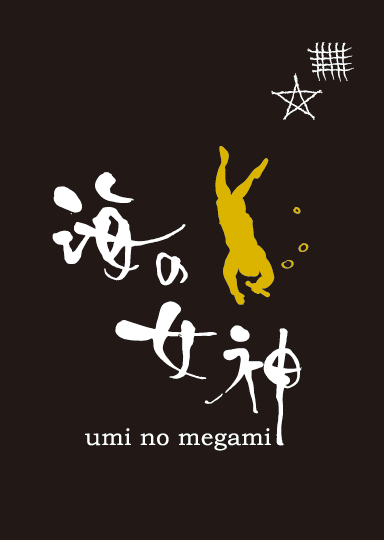 Iseshima Cosmetic Sea Goddess
Seaweed face soap
---
Utilizing Local Resources
If the product does not agree with your skin, do not use. Be careful not to get it in your eyes.
Mie seaweed extract (sagarame extract) 
Pearl extract (hydrolyzed conchiolin) 
Shea butter (shea fat) Jojoba oil (jojoba seed oil)
Seaweed Soap Face Soap" is the first product in the Sea Goddess series and has been well received. It can be used not only for face washing but also for the whole body. The soft lather gently envelops your skin and supports your daily care. Approximate number of uses When you wash your face morning and night, it takes about one and a half months. *This is just a guideline.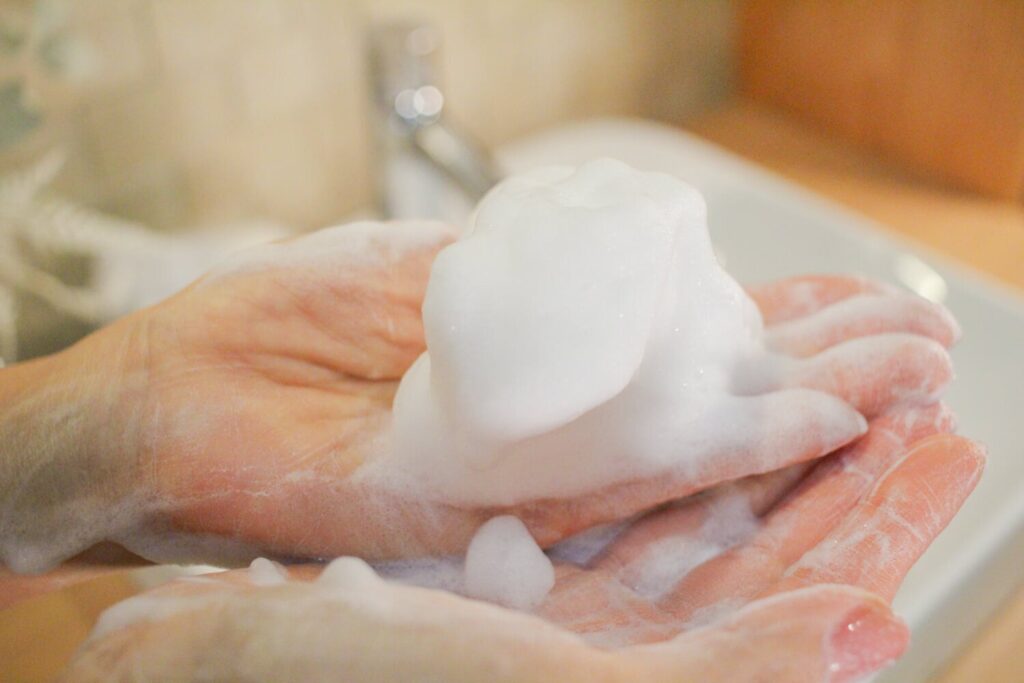 Iseshima Cosmetic Sea Goddess
This is a local cosmetic from Ise-Shima, containing seaweed extract from Mie Prefecture, pearl extract, and other moisturizing ingredients.
In the old days, divers used to bathe in seaweed to heal their bodies after a long day of fishing.

The blessings of the sea heal and beautify people. ・・・・I was attracted by such a familiar true story from Ise-Shima.
I wanted to make seaweed soap someday, and this desire led to "Ise-Shima Cosmetics: Goddess of the Sea".

It has been about 10 years since the first "Seaweed Soap" was launched. For women who are busy with housework, child-rearing, and work.

It has been used as a cosmetic that allows women to enjoy a moment of luxury.