tabi shoes
---
Airbags no longer needed from discarded cars are used and reused as material for shoes.
"Upper: leather, nylon Sole: EVA, rubber."
---
This is a footwear brand manufactured in a factory in Japan. Both the upper and sole are separated like tabi socks, using an original last that reduces the burden on the toes and allows for a comfortable fit.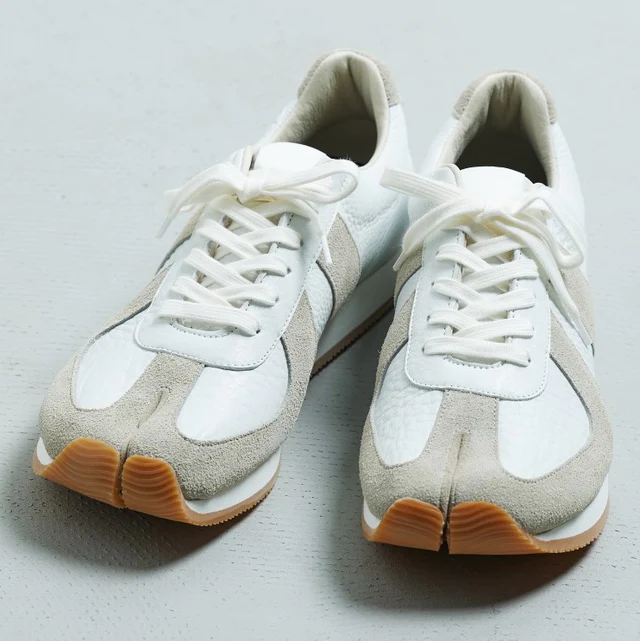 ---
tabito

"comfortable foot wear"

Genderless. Ageless. Designs that reflect today.
Designed in house, tabito footwear is made with a wooden shoe form for comfort and ease of wear.
Tabito footwear is manufactured in a waste minimising factory in Japan.