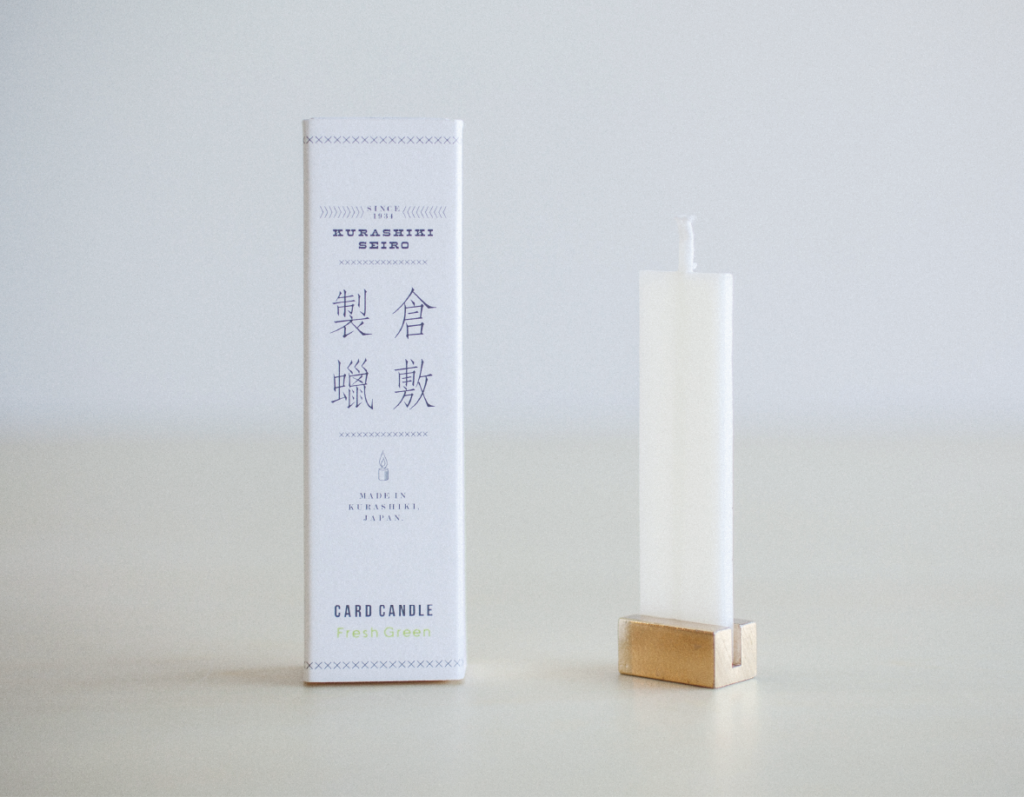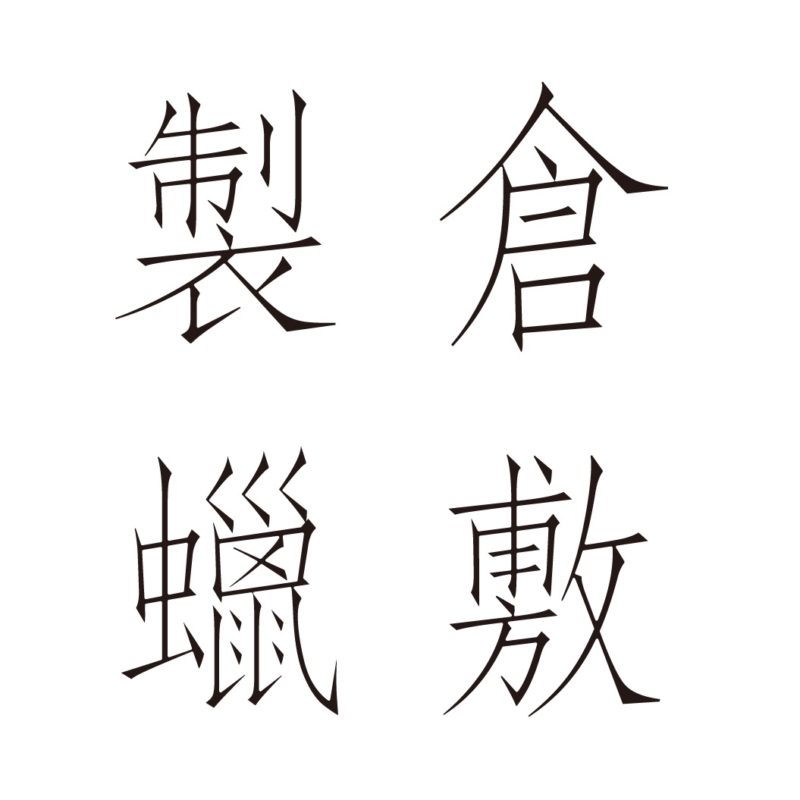 KURASHIKI SEIROU
CARD CANDLE
---
Various aspects have also been taken into consideration, such as the plate shape, which allows for more efficient transportation and prevents wax from dripping, compared to conventional products.
Body: palm wax
Base: Brass
Package: Paper
This card-shaped candle is only 3 mm thin. Its compact size makes it easy to carry around. With a burn time of 30 minutes, you can easily enjoy the candle in your spare time. When the candle is placed in the brass holder and lit, the wax hardly drips and burns while melting the surrounding wax. It is a unique candle that accentuates the beauty of the light. The "Kurashiki wax" series, a candle brand that combines tradition and modernity, is the result of a collaboration between Pegasus Candle and art director Koji Iyama, who is known for designing the "mt" masking tape. These high-quality Kurashiki candles are the result of careful handcrafting. Fresh Floral: Elegant juicy floral fragrance of fresh citrus and sweet and sour plum based on rose and jasmine. Fresh Green: An intelligent fresh green fragrance created by fresh and sharp tea, geranium, and palmarosa. Cassis Leaves: A fresh fruity green floral fragrance with green accents of cassis leaves and sweet rose.
A.T.FIELD EVANGELION WORK×DARWING
It is a fashionable work brand that incorporates the world view of the Japanese manga Evangelion, while also including the elements of "toughness, functionality, and practicality" required of the tools and workwear used by workers in the field.
 The "A.T. Field" in the film has a protective function that neutralizes physical shock, and this function has been converted into product functions such as "protection, cold-proofing, waterproofing, and shock resistance" and expressed as the brand name.