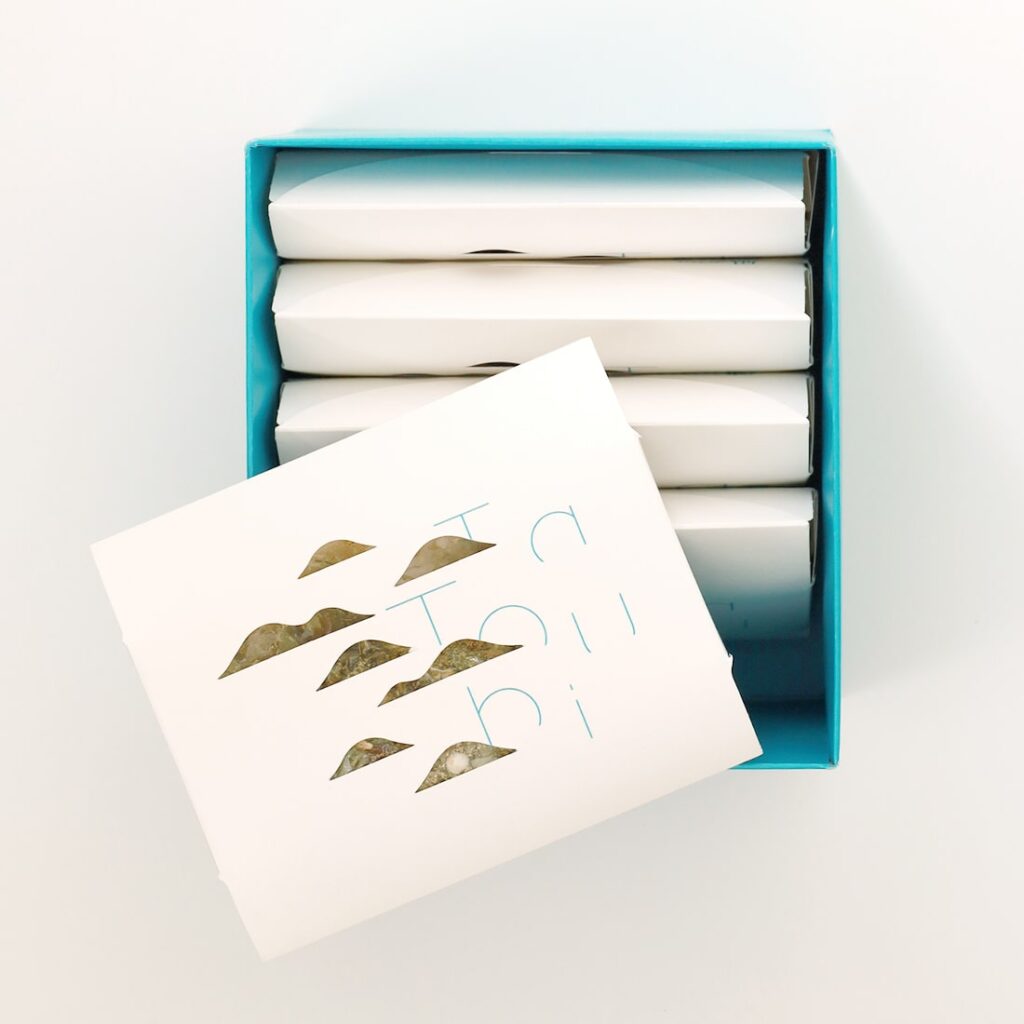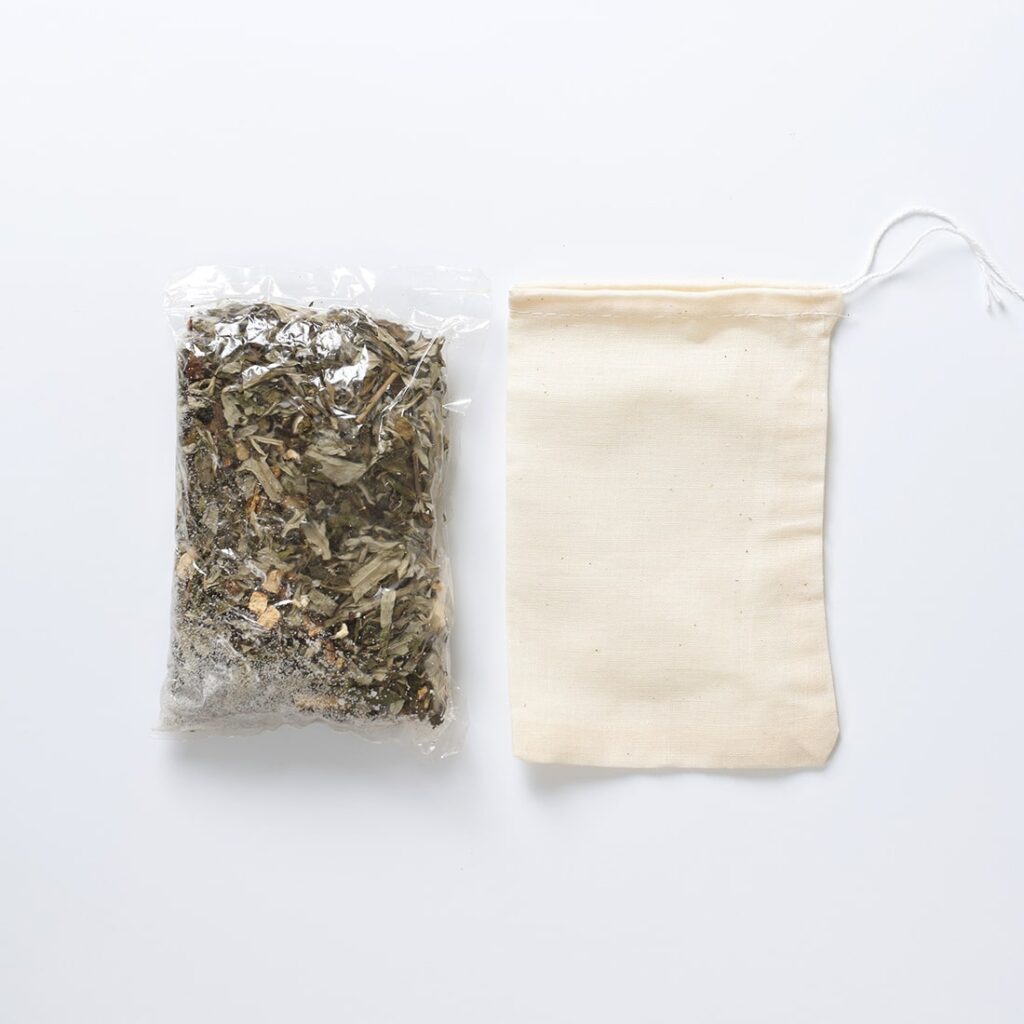 Salt (Seto Inland Sea)
Herbs (Okayama Yume Hyakusyo)
Herbal medicine
Agar 
Cotton bag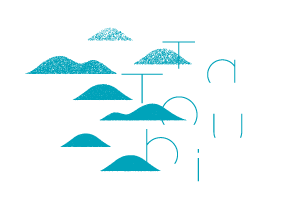 Tatoubi
Tatoubi BATH SALT 5pcs
---
Packaging with seaweed-derived film Packaging that does not rely on plastic is one way to question the norm. For packing individual packages, we used an edible film derived from seaweed. The film dissolves when placed in a bathtub and gently rubbed. The film is environmentally friendly and decomposes and returns to the soil. Cotton bags that can be used repeatedly are used. Salt, herbs, and herbal medicines are packed in a water-soluble seaweed-derived sheet. The contents are not taken out of the sheet, but placed directly into the cotton bag included in the package. For more information, please contact the support office for continuous employment support. Tatoubi bath salts are made with the help of Sai, a non-profit organization in Kurashiki City, Okayama Prefecture. We will deliver better products by communicating improvements to each other.
This is a set of five kinds of bath salts made with salt, herbs, and herbal medicines from the Seto Inland Sea. The experience is as if your body is melting into the natural scenery of the Seto Inland Sea. The bathroom is a place where you can face your true self by sharpening your senses in a space all to yourself. Enjoy a moment of relaxation while gently rubbing the cotton bag to release the extracts from the herbal medicine. Please do not bring your smartphones or tablets into the bathroom with you so that you can distance yourself from information and listen to your own senses. The salt that forms the core of Tatoubi is made from seawater pumped from the Seto Inland Sea. Salt is an absolute necessity for human life. It has been passed down through the ages as history unfolds. Jugendo Pharmacy, which specializes in Chinese herbal medicine and is located in front of Kurashiki Station in Okayama Prefecture, is a community-based pharmacy that has been in business for 50 years. It is one of the few pharmacies that deal in ancient Japanese herbal medicine. The Tatoubi bath salts were prepared based on the advice of pharmacist Ms. Kitayama. The herbs are grown by Yume Hyakuso, a pesticide-free herb farm in Okayama. They are safe, secure, and richly fragrant.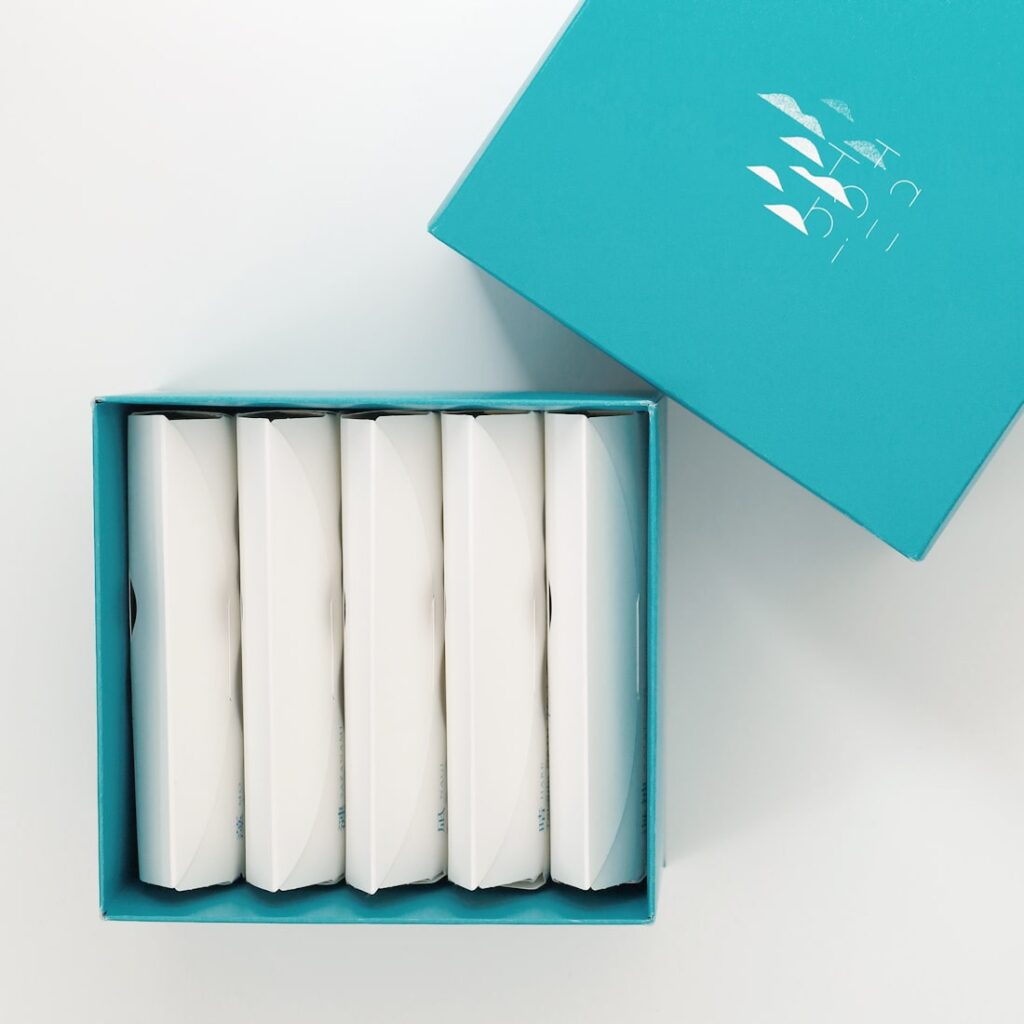 Seaweed-derived sheets may absorb moisture and change their condition. Please store in a place with low humidity. After use, please drain the water immediately and rinse the bathtub and circulation filter with plenty of water. This product contains salt, which may cause damage to the bathtub and other parts of the bathtub if the hot water is left untreated. Also, please note that the water may become discolored. Do not use the circulation function. Do not wash clothes with leftover hot water, as the color may be transferred to the clothes. Some models of circulating bathtubs, fully automatic water heaters, and 24-hour bathtubs may not be usable. Please check the instruction manual for your model before use. If you notice any skin rash, itching, irritation, or any other skin problems during or after use, discontinue use immediately and consult a physician. Please remove jewelry and other ornaments before bathing. Store in a cool, dry place out of direct sunlight. If you use this product for washing your face or hair, rinse with clean water.
Tatoubi
Tatoubi is a brand of bath products made by things that live and breathe in the Setouchi area, with the purpose of "changing the world from the bathroom".
Tatoubi develops products that question the norm in modern society, such as bath salts that create a White White in a world overflowing with information. We develop products that make you ask "Is it really so?