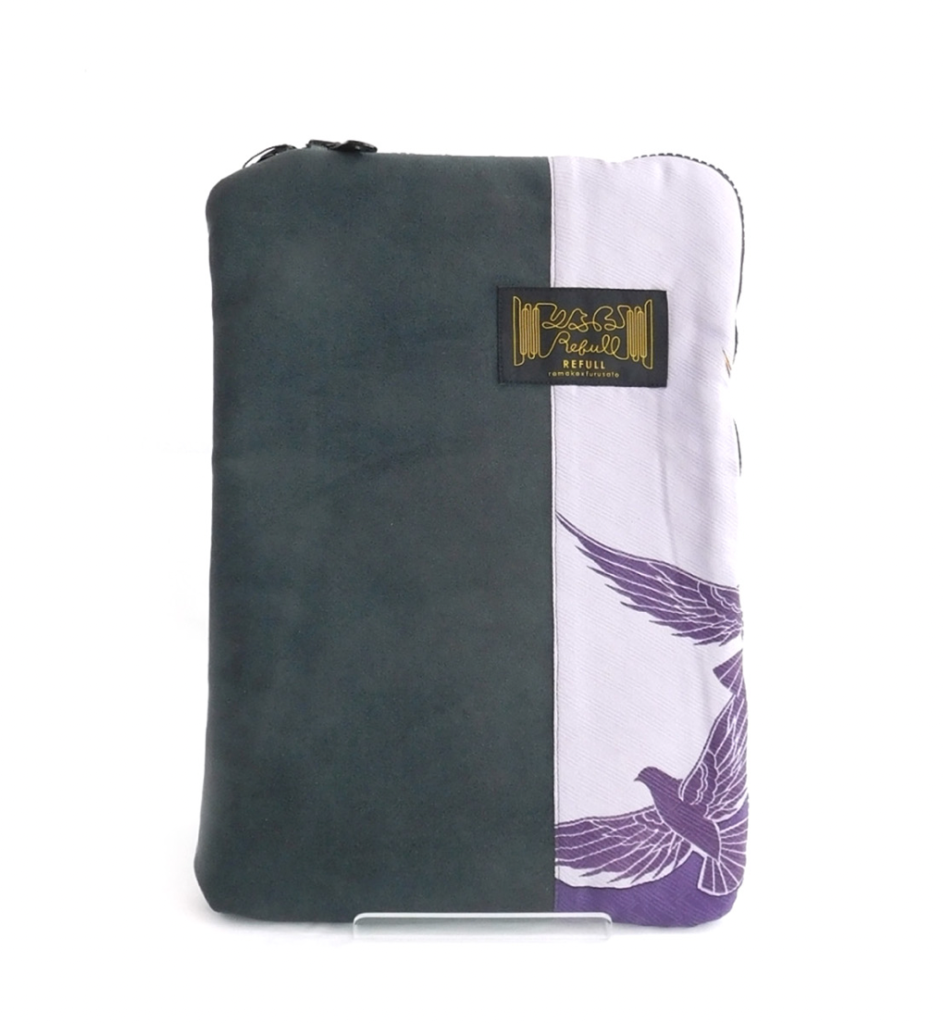 [REFULL]remake×furusato
PC Case
Meaningful Senseable Sustainability We are characterized by (1) social circulation of resources and (2) social circulation of people We aim to be a one-of-a-kind fashion brand based on our sustainability philosophy of "two social cycles.
1) Social circulation of resources We are committed to remaking the traditional Japanese fashion "Kimono" into cool and stylish accessories. We felt that the current situation where kimonos are forgotten in our daily lives and kimonos are left in the wardrobes of senior citizens is a challenge. We take vintage kimonos and remake them one by one by hand into Japanese accessories that can be used in daily life, and deliver them to you. No two items are the same in terms of fabric color pattern or material.
(2) Social Circulation of People Contributing to society. People involved in Refull include seniors, handicappers, shut-ins, women raising children, students, and young creators. The activities of Refull aim to contribute to society through the creation of a system in which everyone can participate, cooperate, and play an active role together.
We aim to become Japan's leading sustainable fashion brand.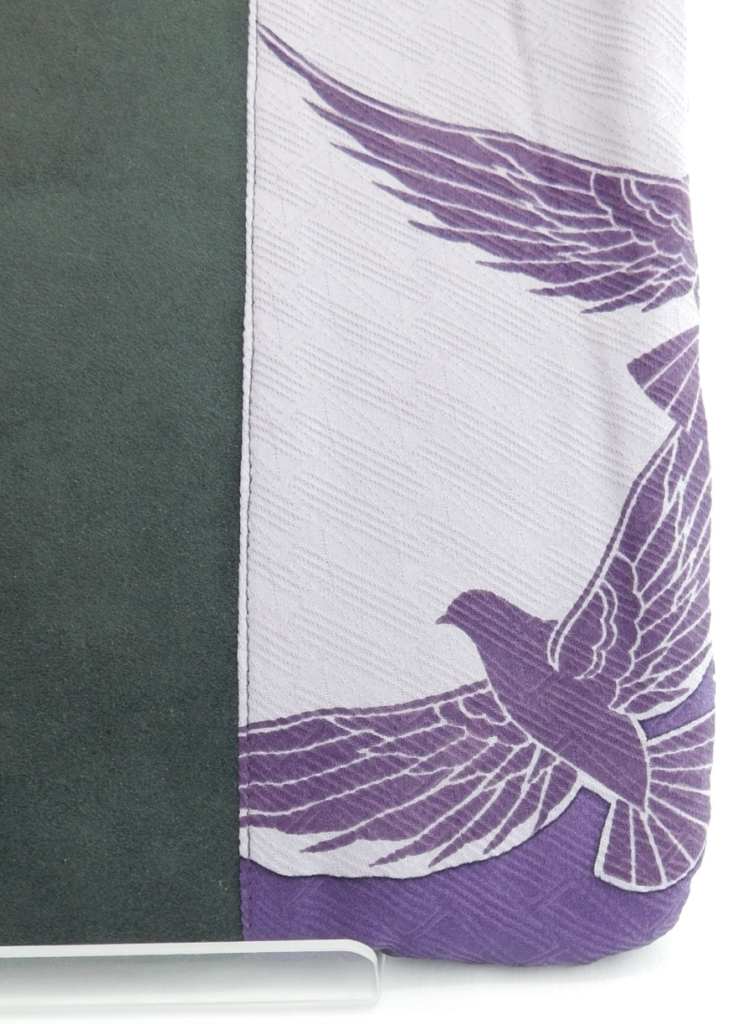 Make Everyday a special day. When we think of kimonos, we think of special occasions. Refull aims to be a brand that allows people to wear kimonos not only on special occasions, but also in their daily lives. Our designs are designed to be used in a variety of situations, from business occasions to private jeans style. Our creations are never the same in terms of fabric color or material. The entire manufacturing process is by hand. This is a computer case produced by combining different materials, all using luxurious one-of-a-kind kimono obi. In the business scene, this piece shines with individuality. The soft and user-friendly case gently wraps your precious PC. The quilted interior protects your PC well, and the case is highly functional with a pocket. This PC case is a piece that brings out the best of the kimono obi. It is sized to hold a 14-inch, A4-size document. Height: approx. 35.5 cm Width: approx. 25.5 cm
Kimono obi, synthetic leather, genuine leather (depending on the piece), zipper
All of the works at Refull are made by hand.
 The size and shape of each piece may differ slightly.
 Please understand that they are one-of-a-kind.
 
 -The colors and textures may look different between the photos on the screen and the real thing.
 
 -The kimono fabric used as the material may not be identifiable because it is second-hand. Please understand.
 In addition, after fully inspecting the items, they are remade with thread removal process.
 -Please note that some fabrics may fade or shrink when wet, so please be careful when handling them.
[REFULL]remake×furusato
Birth of Refull
 Kimonos are attracting attention from the fashion scene in Europe and other parts of the world.
 It is a traditional Japanese fashion that should be a source of pride for the world, with its high technology and delicate sense of style.
 Japanese women have been wearing kimonos at every stage of their lives and have inherited the traditional culture.
 Recently, however, things have changed a bit.
 The opportunities to enjoy the kimono are decreasing and its value is being almost forgotten.
 Refull was born out of our desire to reaffirm the value of the kimono and to share its splendor with the world.
 
 The brand name "Refull" means "Re-recognizing the value of old kimono," "Re-energizing" local communities, and "Re-making" traditional kimono into fashionable items. 
 
 We aim to create a system that contributes to society by producing good and valuable items in a meaningful way.
 We are still in our infancy, but we are moving forward with the goal of creating products that add color to our customers' daily lives and enrich their feelings.
 We hope to rediscover the value of traditional Japanese culture and be a presence that can provide it to the world.