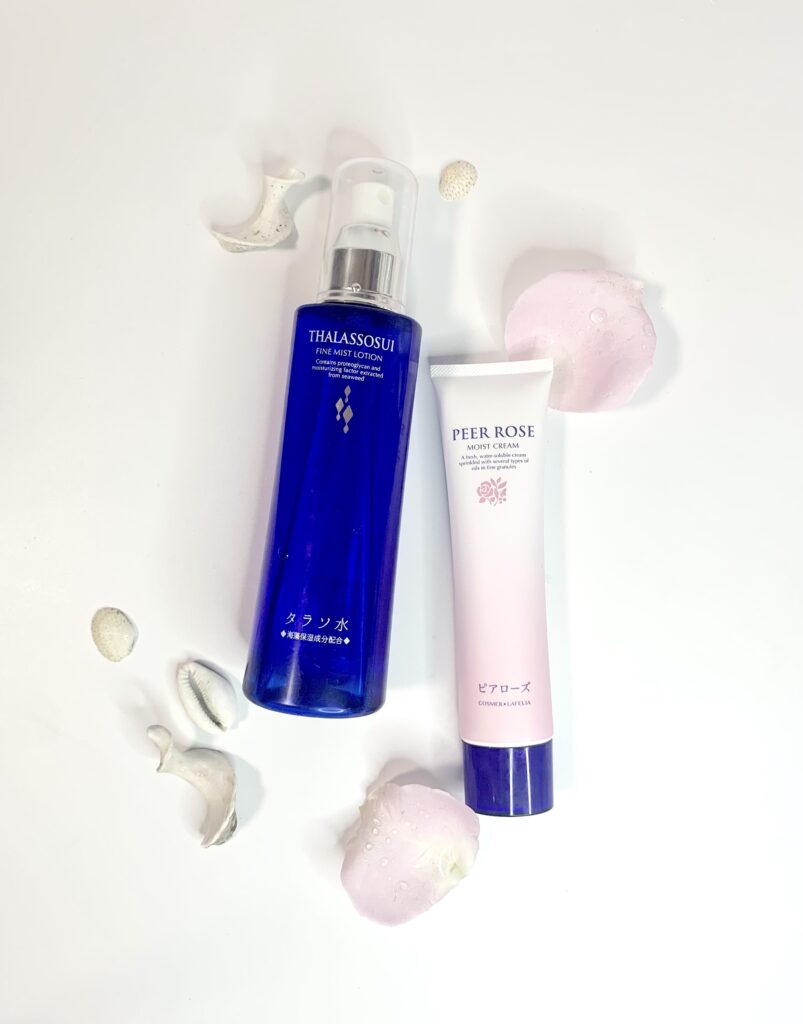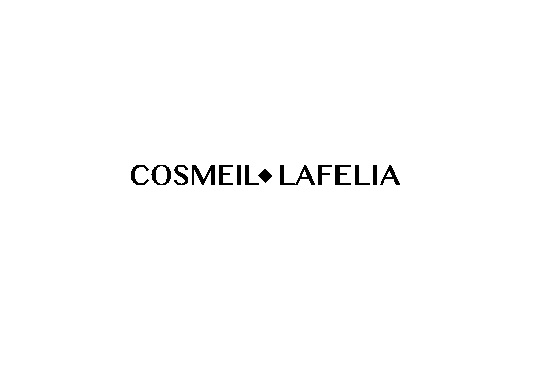 COSMEIL LAFELIA
Thalassosui / Peer Rose
---
< Thalassosui Thalassosui > is available in two refill packs: a 200ml pack, which is the same as the regular size, and a 600ml pack, which is equivalent to three regular size bottles. Both sizes of refill can be stored with the lid on, so you can refill as much as you like and keep the rest. This reduces the amount of waste compared to buying new bottles and allows you to keep using the bottles.
< Peer Rose > Camellia sinensis seed oil, one of the unique blends of oil(W-sp oil) in Peer rose, is a highly sustainable ingredient. In Shizuoka, one of Japan's leading tea-growing regions, an increasing number of tea plantations have become neglected recently due to the aging of farmers and lack of successors, which has resulted in a lack of manpower maintain. (Tea leaves are picked before the flowers and fruit grow, but if left unattended, the fruits grow and abandoned.) Therefore, using the fruit from such tea fields and extracting the oil will not only protect the farmers' profits, but also the beautiful landscape of the tea fields. It surely is a sustainable and environmentally friendly ingredient.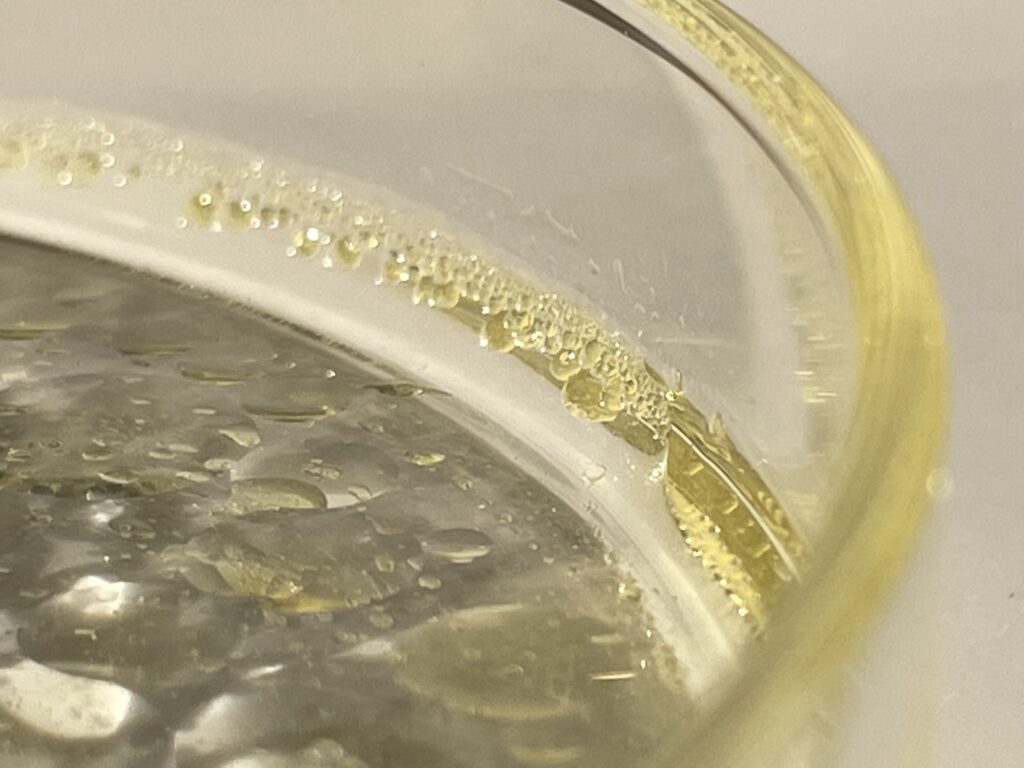 ・Thalassosui [Pour over moisturising shower on your skin]
This fine mist toner is fresh, lightweight and full of moisture. It contains proteoglycan, which miraculously holds on to water in your skin, and five types of fully nourished seaweed extract. This mist toner hydrates and retains water while maintaining the moisture-oil balance, calms and supporting the skin barrier function to bring out the skin's natural beauty. Further more, because of the seaweed extract helps to penetrate oil, you can feel the oil-contained items, such as moisturising cream you applied afterwords is blended in easily, and that leads to maintain your skin moisturised. It also contains beauty ingredients such as hyaluronic acid, collagen and ceramide for radiant looking. Our mist is a very fine mist, so it can be applied and delivered to the skin surely and easily. We recommend to apply repeatedly to the areas of dryness or concern as much as you feel moisturized enough. This toner can be used not only on cleansed skin, but also over make-up for day-time additional moisture, as a booster before your toner, or a moisturiser for bodies and for a wide range of other uses. Suitable for all skin types, even babies. Surfactant, fragrance, alcohol and additive-free.
Ingredients/Water, BG, water-soluble proteoglycans, Hibamata extract, Suginori/ Mitsuishi kelp/Usuba blue-green algae extract, Cladosiphon fly caledoniae polysaccharide, Sagarame extract, Kotojitsunomata/ Mitsuishi kelp/Hitoegusa leaf extract, hydrolysed hyaluronic acid, hydrolysed collagen, hydrolysed conchiolin, phospholipids, sphingolipids, ascorbyl phosphate Na, sorbitol, methylparaben.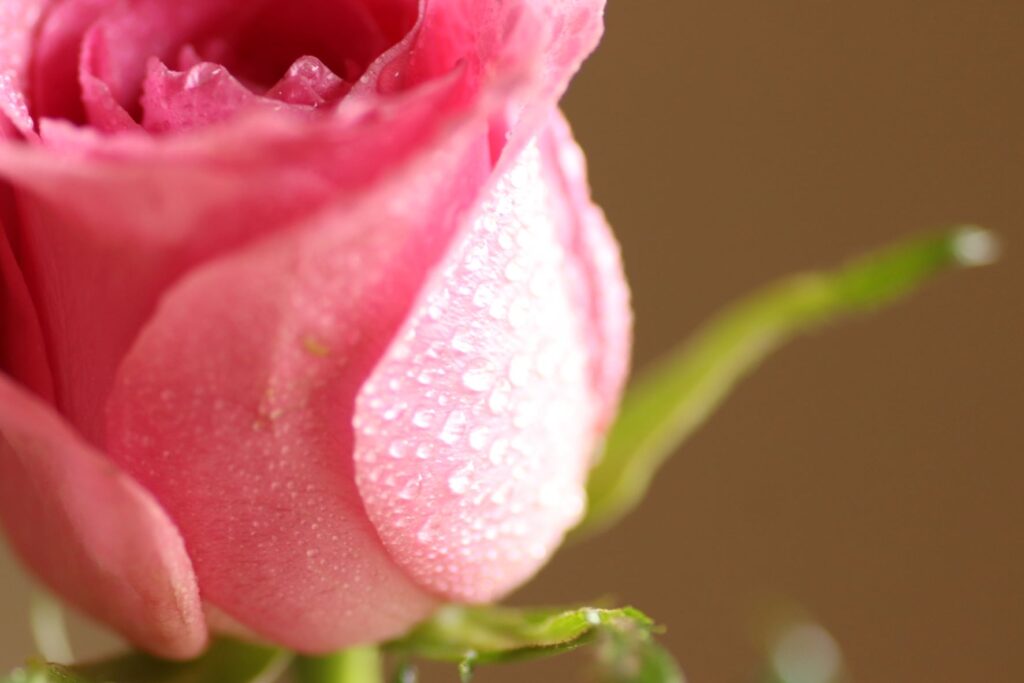 ・Peer Rose
Moisturising cream that melts at skin temperature that also melts your heart with the smooth texture This fresh and smooth cream contains five types of high-quality plant oils in finely granulated form. The cream melts and spreads at skin temperature, sprinkles on the surface and into the skin layers, delivering nutrition to the skin and making them stay to work. It leads dried or aged skin to soft, supple and regenerated. Rose placenta and W-sp oil, a unique botanical oil complex, are the features. W-sp oil, the five kinds of oil with each different properties, including tea seed oil which is rich in vitamin E, are blended in and finely granulated. This W-sp oil works as what we named "Two-stage moisturisation", the combination of oil that spreads to skin surface (horizontally), and that goes deep into the stratum corneum (vertically). The vertical oil takes rose placenta and other beauty ingredients into the skin layers together, the horizontal oil locks them inside and moiturises. This rich-in-nutritions mioisturising cream gives you serum-like sensation that softens and conditions to fresh, dewy and firm skin. When used together with Thalassosui, the oil in the Peer Rose formula becomes even finer and helps it to penetrate. Peer Rose also retains the moisture stored by Thalassosui in the skin.It keeps moisture locked in and leads to skin with a good balance of moisture and oil.
Ingredients/Water, BG, glycerin, centifolia rosea flower water, camellia sinensis seed oil, avocado oil, squalane, argania spinosa kernel oil, canina rose fruit oil, damask rose placenta culture extract, crested cherry flower extract, hydrolysed collagen, hydrolysed elastin,. Sodium hyaluronate, phospholipids, sphingolipids, sodium chondroitin sulphate, 2K glycyrrhizate, allantoin, chamomilla flower extract, St. John's wort flower/leaf/stem extract, Calendula officinalis flower extract, Borage flower extract, cornflower extract, Roman chamomile flower extract, Tocopherol, Caramel, Na chloride, Carbomer, K hydroxide. K, methylparaben.
COSMEIL LAFELIA
Manufacture and sales of cosmetics

COSMEIL LAFELIA is a natural cosmetic label focuses on creating gentle and skin-friendly products that support the skin's barrier function, using ingredients from nature. We believe in the importance of taking care of the skin with simple steps.
As the only cosmetics company in Izu, we also work to protect the earnings of farmers as well as the local nature and landscape by using tea seed oil, a local Shizuoka speciality.