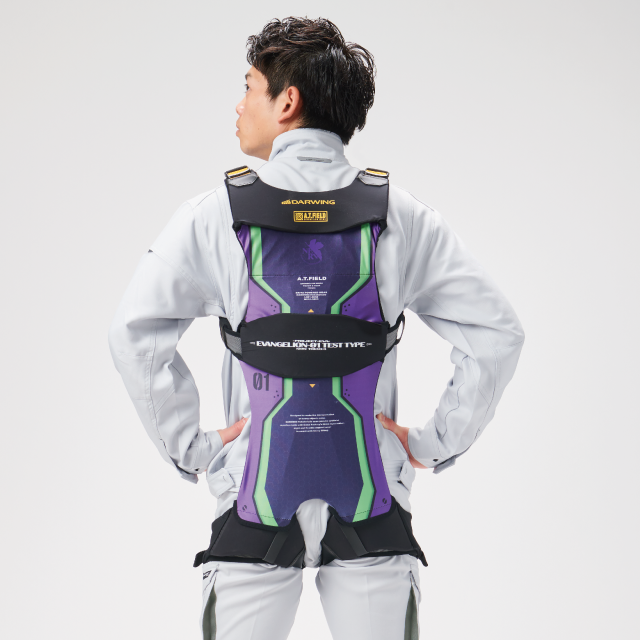 A.T.FIELD EVANGELION WORK×DARWING
A.T.FIELD DARWING Hakobelude Light EVA First model
---
A powerless type assist suit that does not use electricity. It can be used anytime, anywhere without worrying about the environment.
Nylon/Polyester/Polyurethane/Polypropylene
This product is a device to support the operation of heavy lifting and carrying. Do not use it for any purpose other than the intended use. If soiled, the product can be washed. Hand wash with a neutral detergent.
This assist suit is a collaboration with A.T.FIELD, a work brand that incorporates the world of the Japanese manga Evangelion. <No power required! Only 660g! "Highly resilient rubber" assists "waist". DARWING Hakobelude is a wearable assistive suit that does not require electricity or a rigid frame. DARWING Hakobelude was created based on the know-how accumulated through research and development of supporters as a medical supply manufacturer, in order to realize "lighter and easier" that many people in the workplace have voiced. This time, "DARWING Hakobelude" and "A.T.FIELD EVANGELION WORK" have decided to collaborate. The instantly recognizable color of the first plane will strike a chord with Eva fans. The assist suit, which supports the wearer by becoming one with the wearer, is like an Evangelion that fights as one with the pilot.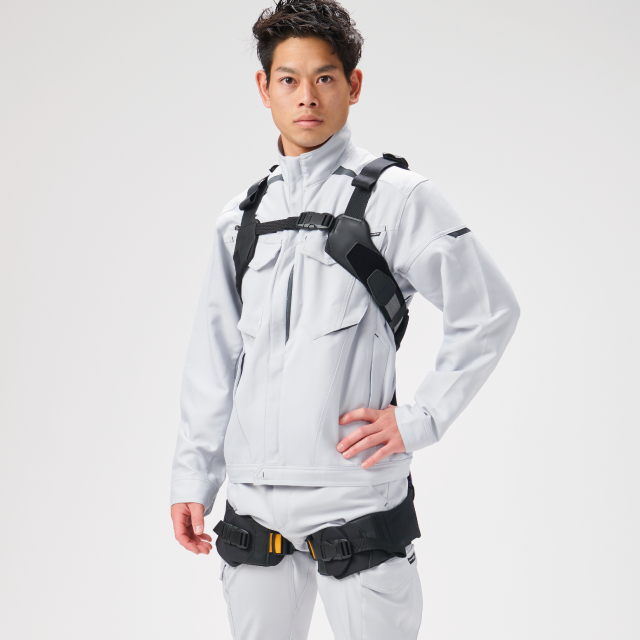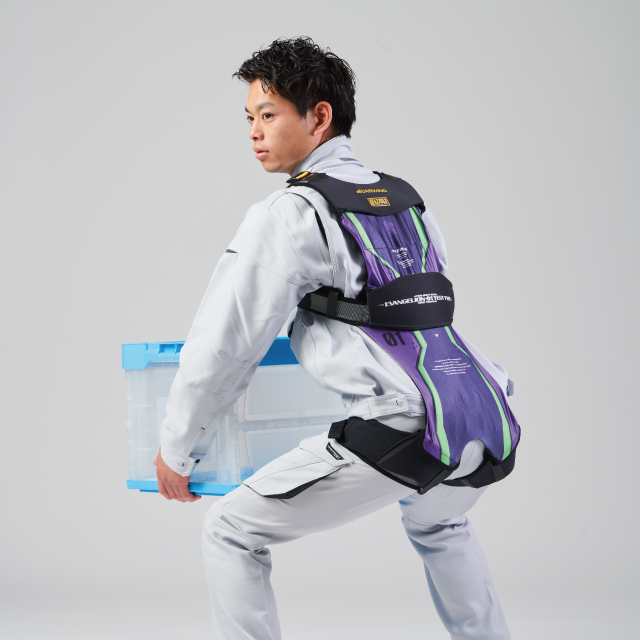 A.T.FIELD EVANGELION WORK×DARWING
It is a fashionable work brand that incorporates the world view of the Japanese manga Evangelion, while also including the elements of "toughness, functionality, and practicality" required of the tools and workwear used by workers in the field.
 The "A.T. Field" in the film has a protective function that neutralizes physical shock, and this function has been converted into product functions such as "protection, cold-proofing, waterproofing, and shock resistance" and expressed as the brand name.